Central Distributors Special Events
There are a lot of moving parts and details when planning a party, event, or wedding. Central Distributors is ready to help you with the beer and the accessories you need for your event. Whether you need a selection of domestic or craft beer, rolling ice bins, or tents, we have what you need.
Set Up and Clean Up
We will deliver and set up the product you need for your big event. After your event is over, we will pick up the equipment. Though we do not offer this service on the weekends (Saturday and Sunday), we will set up before your event during the week and will pick up the week after.
Set up Fees:
Keg Box Rental, Delivery, and Pickup – $100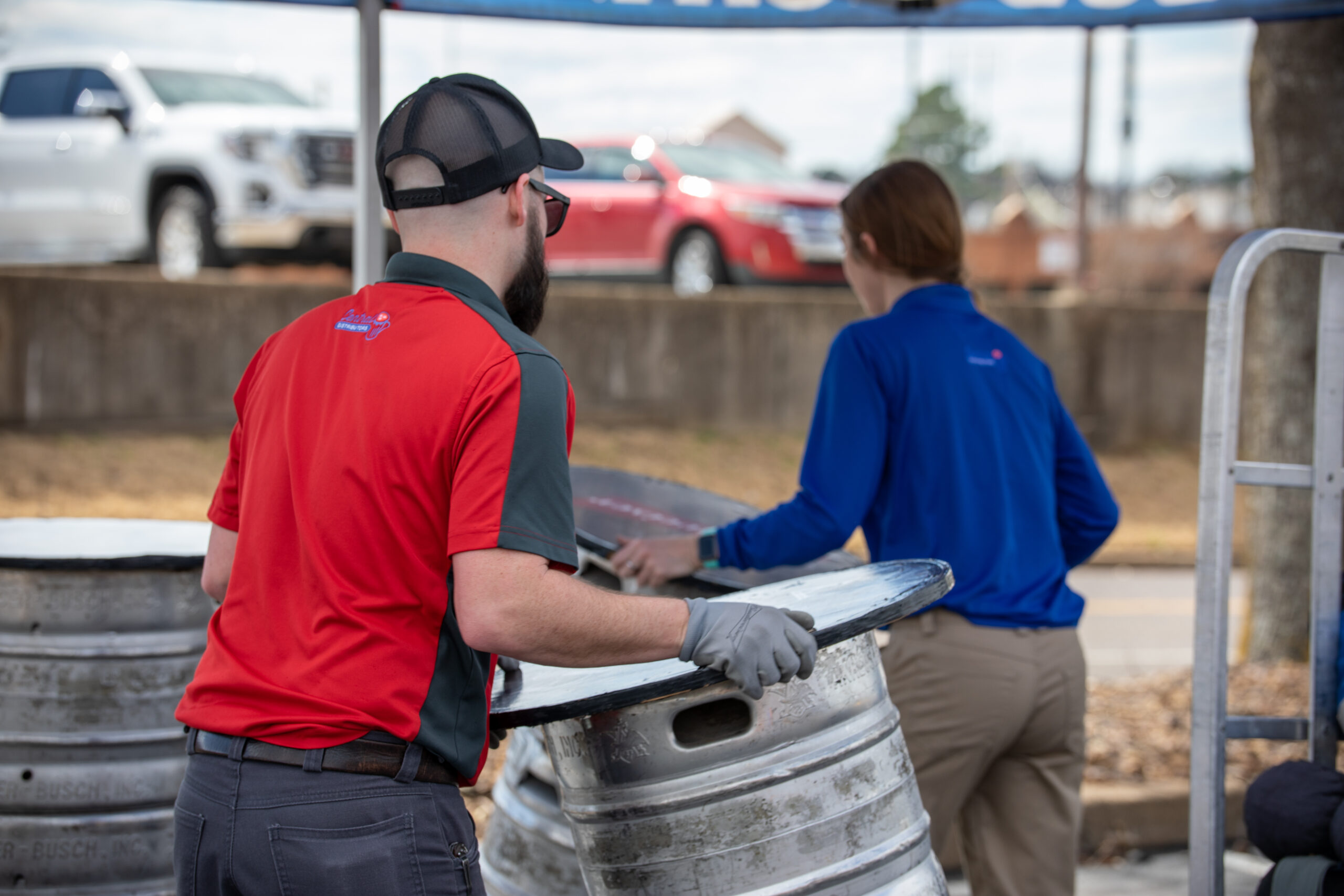 Interested in purchasing beer in large quantities? (No Fees)
Call for Direct Purchases – 731.423.3676
What is the Magic Number?
We understand that determining how much beer you need for your event can be stressful. After all, you want to have enough beer to serve your guests without having too much left over after the party! With this formula, we can help you determine the perfect amount for your guests:
Divide the number of guests by two (ex: 200 guests ÷ 2 = 100)
Multiply that number by the number of hours of the event (ex: 100 x 4 hours = 400)
Divide that number by 24 (ex: 400 ÷ 24 = 16.67)
The Magic Number! (ex: 17 cases needed)
It is not a problem if you prefer a barrel keg instead of bottles. We also offer refrigerated draught boxes and branded SOLO plastic cups.
Contact us for pricing, availability, and beer selections for your next party or event. Central Distributors services the following counties: Chester, Decatur, Fayette, Hardeman, Hardin (west of the river), Haywood, Henderson, Madison, and McNairy.
Call 731.423.3676
Or complete the form below and we will contact you about your special event!